Fight against fierce, mechanical robots in this colossal combat arena! Battle against massive bosses with surprising abilities, thrilling robot waves, and a survival mode with custom, craftable weapons and items. Utilise the customisable arena to give yourself the edge in battle, or set up your own battles against different amounts of mobs.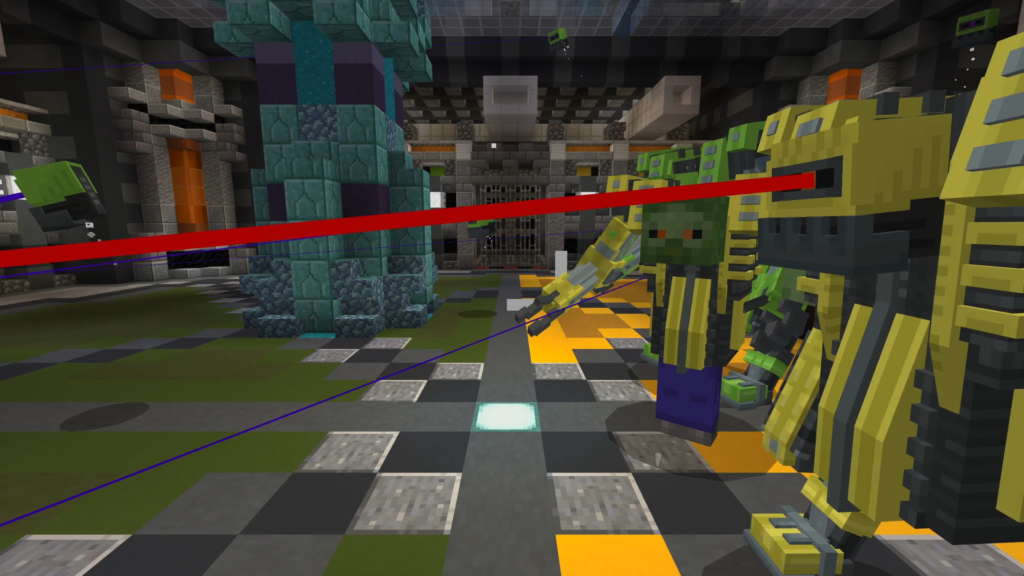 Get the map here: https://www.minecraft.net/en-us/pdp?id=cc112131-5339-43b7-ba3f-cb7e6b7d2e94
Robot Battle Arena is now available on the Minecraft Marketplace, Windows 10 Edition, Nintendo Switch, XBOX, iOS and Android!
Loads of robot types made with unique and varying behaviors.
Epic and challenging bosses!
Unlock unique weapons and trophies.
Includes a puzzle factory adventure.
Spawn teams of mobs, or PVP in multiplayer.
Voice acting completes the experience.
Custom layouts and more.