OH NO! THE SHIPS ARE BEING DESTROYED BY A TERRIFYING KRAKEN!
You have one mission: Parkour and rescue all the villagers! What's worse, YOU CAN'T SWIM! Your arms are too blocky, of course.
It's a parkour map! With some story and charming villagers of course. There are dozens of villagers to save and many ships to jump and explore through. Can you save them all?
Get the map here! https://marketplace.minecraft.net/en-us/pdp?id=4b3a5d79-bb02-4cc1-847e-f7d1ca75a573
Rescue Mission: Shipwreck is now available on the Minecraft Marketplace on iOS, Android, MCPE, Windows 10 Edition, Nintendo Switch and XBOX!
Parkour, puzzles & lots of exploration.
Unlock more difficult parkour ships.
Rescue everyone to unlocked a speedrun timed mode.
Singleplayer & Multiplayer friendly.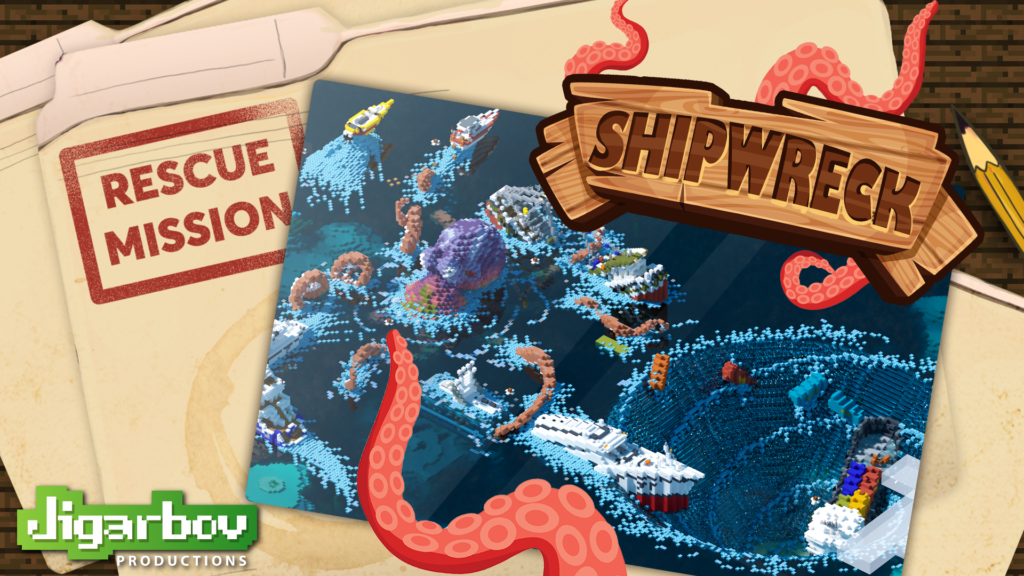 Try not to drown too much!